In this Zbrush Sculpting Tutorial for beginners you will learn how to sculpt a T-Rex Dinosaur with some mechanical parts.
This Tutorial series is aimed at beginners so it assumes that you have no or little experience in using Zbrush.
This series was created by Max from Arrimus 3D, he has his own YouTube channel where he has many more 3D Tutorials so if you enjoyed this series, make sure you check it out!
Youtube: https://www.youtube.com/channel/UCSLLdTBwLMfTKWS56tOiQpw
Website: http://edge-cgi.com/
Facebook: http://www.facebook.com/edge3dcgi
part-1
Part-2
part-3
part-4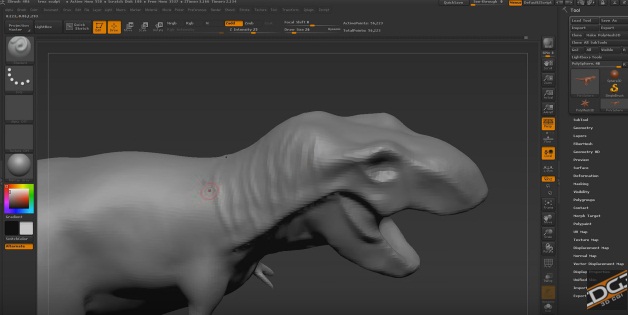 loading...
loading...