Watch Making of Riddick by Mokko Studio, VFX house Mokko Studio, created 321 VFX for 'Riddick' feature film starring Vin Diesel. The studio worked closely with director David Twohy for more than a year. more than 100 artists handled extensive creature work on the film's mud demons and jackals, including pups. Mokko also built five different sets, including full CG environments and matte paintings.
Working from original drawings and basic creature designs by Patrick Tatopoulos, Mokko art director Arnaud Brisebois and a team of modelers and texture artists further pushed the designs, creating ZBrush sculpts for the director, who used them to judge proportions and size before the final modeling stage.
"It was important for us and production to base our art on nature, on something plausible, even if we were on a different planet," notes According to Lachance. "Nothing was left to improvisation, from the bone structure necessary to have the jackal's ears open in a very specific way that the director had imagined, to the mud demons breathing holes in their tails."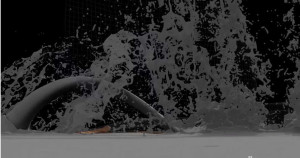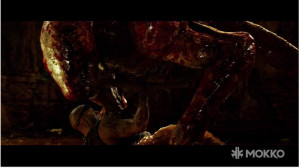 loading...
loading...