As technology is getting advanced day by day, revolution in security surveillance industry is also seen. New technology like HDCVI and HDTVI has come in the market which is taking a leap rise in the security industry.
Let's talk about the HDCVI technology or High Definition Composite Video Interface.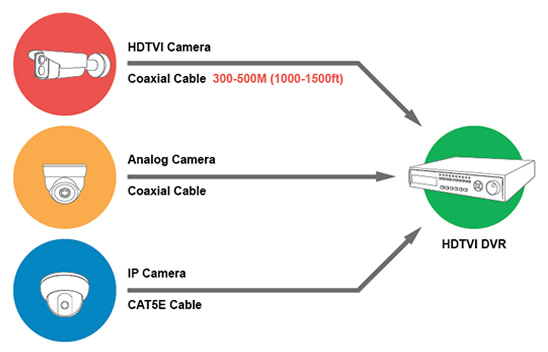 With comparison to the normal CCTV cameras this technology provides high resolution video quality and transmits signal over long ranges like 300-500 metres depending upon the cable being selected. It comes in two ranges like 720p & 1080p .The main reason why everyone is shifting to this technology is because it's cost effective solution and no need to replace cable if anyone has to upgrade from normal analog to HDCVI cameras.
HDTVI or High Definition Transport Video Interface is  DSP-TVI technology developed by Tech point in 2012. This is a magic technology as HDTVI DVR supports all types of CCTV cameras like let it be IP, Analog or HDTVI. It also transmits HD video over long distance like up to 500 metres without video loss and cost effective solution like HDCVI but HDTVI price is quite close to 960H or normal analog solutions.
Hence  HD Surveillance technology is now in the reach of common people now who needs it to install it at their shops, offices or residence . J
Written by- Pavitra Adhikary (Technical Engineer )