DMRC will soon start driverless metro which will run on sections of Phase-III of Delhi Metro
network by end of 2016. It will use ATO (Automatic Train Operation) technology, in which
there will be no need of driver. For the past few months testing is on process, DMRC officials
told that it will have many advanced features as compared to present running metros. It was
imported from Korea based company last year, and it came to India by sea route at Gujarat's
Mundhra port.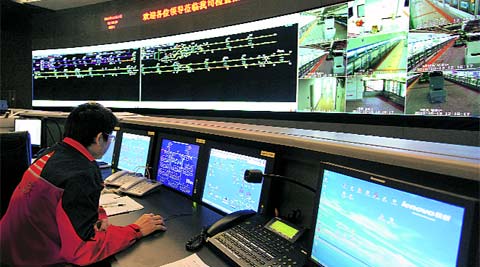 Running speed of these metros will be 10% more than existing trains, and 20% less energy
consumption will be there. It will have LED screen and display route map. There will be no
space below the seats in trains and Wi-Fi facility equipment will be installed in this space.
There will be also USB ports and CCTV surveillance inside metro premises. Each coach will
have seats of different colour and the driver's cabin will be removed after trail run.
Automated trains are operational in other parts of the world like in North and South
America, London, Europe, Singapore, Kuala Lampur. Presently Dubai has the longest
driverless metro train network in the world.